"With the right production methods, we safeguard a sustainable future!"
 "The era we operate in demands a new way of thinking about your management practice and your product. We are the next generation growers"
This is how Duijvestijn Tomaten works…
Looking at your business and your product from a new perspective, and above all, maximising the existing resources used in the cultivation process. These are issues that we think about, and draw inspiration from, every day.
Upgrading the value of our waste streams is key in this respect. We are committed to creating maximum circularity. In the summer, surplus tomato yields are transformed into new and tasty end products such as oven-dried tomatoes and tapenades that we call 'tomenades'. And we experiment with our green waste streams: for example, we repurpose plant residues from the greenhouses to create different types of packaging. Our ambition is to ultimately make all our processes circular.
We are very conscious of the impact we have on the world of tomorrow. We therefore do our utmost to make the world a little bit better. Not only through increasing the sustainability of our processes, but also through regular participation in social projects and contributing to the development and availability of healthy food for all.
…towards a sustainable future
As a food maker, we consider it vital to produce high quality, flavoursome products that contribute to the health of consumers. And we firmly believe this is only possible if food is produced with love and respect for people and the planet. Since 2011, our greenhouses have been heated using geothermal energy and in 2019 an array of more than 2,500 solar panels was installed on our roof. As a result, we produce virtually CO 2 neutral. We are also committed to maximum deployment of biological crop protection by maintaining the natural ecosystem in the greenhouse. We look beyond the horizons of today and tomorrow. We are working towards a sustainable future. We are the next generation growers.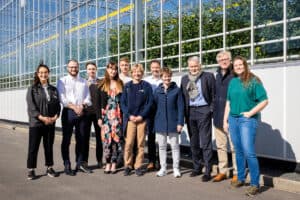 Duijvestijn Tomaten is supporting Deep Branch, a British start-up, in the production of sustainable proteins under the name 'Carbon Craft' project. The project aims to
Read more»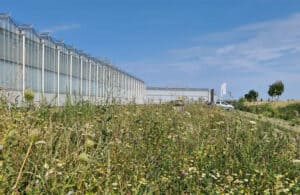 Last season, Duijvestijn Tomatoes, along with WUR, Greenport West-Holland, the province of South Holland, and three fellow growers, started the pilot "more biodiversity in and
Read more»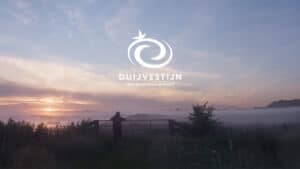 In the past years, our company has grown. Not only in size, but also in professionalism, with a new generation that will define the future
Read more»